Your Top Choice for
Party & Event Rentals in Cypress
Free Inflatable Rentals Delivery Within A 10-Mile Radius
Book Online Now
Party Rentals from Top Choice Party Rentals in Cypress
Your Event Party Rentals Specialist
Featured Party Rental Categories In Cypress
PARTY RENTALS IN Cypress MADE EASY
Are you searching for the best inflatable party rentals company? Then you have arrived at the right place! Take a look at our selection of bounce house rentals, water slides, obstacle courses, game rentals, and more that Top Choice Party Rentals has to offer! Top Choice Party Rentals has the best party rentals in Cypress, with the largest selection of inflatable bounce houses to rent in popular themes and generic styles. Bounce house rentals are not only a party extra, but they also provide a great opportunity for kids to get exercise while playing and having fun! Bounce House Rentals are so much fun to bounce and play in! Whether you're looking for just some family fun with your kids, planning the best birthday party ever, backyard party rentals, block parties, fall events, or corporate events, Top Choice Party Rentals has you covered with all of the party rentals to make your event in Cypress a success! Bounce houses for rent are popular with all ages, from kid's bounce houses to teen bounce houses and even our popular adult bounce houses.
Get Wet and Wild With Our Water Slide Rentals
Water slide rentals are the perfect option for parties or events where there is a group of small children in attendance. Combo bouncers with water slides combine the best of both worlds; a bounce house and a water slide! For added fun, there is typically a basketball net inside the bouncing area too! Some have single-lane slides, and some have double lanes, but all of them allow children to have a blast and keep cool at the same time! Water slides are sure to be a great centerpiece for all types of parties, carnivals, backyard parties, corporate events, community events, church gatherings, summer camps, and so much more!
Race to the Finish With Obstacle Course Rentals Near You
Obstacle course inflatable rentals are a party favorite among people of all ages. From kids to adults, obstacle courses provide fun and excitement as guests run and duck through each obstacle and reach the finish line before their competitors! Top Choice Party Rentals offers a huge selection of obstacle course rentals, from race obstacles to playground obstacles. We provide obstacle course rentals in Cypress for all-age groups. We have obstacles like our 40ft Obstacle Course and large 100 ft inflatable obstacle courses for teens and adults.
Game Rentals for the Entire Family
What better way to spend a nice summer outdoor activity day in Cypress with your friends and family while playing with our family-friendly interactive sports games? Whether you are looking to host a birthday party, church event, or just simply hanging out, our inflatable sports game rentals help bring people together to have a fun and great time together. With our huge selection of interactive games and other party rentals to choose from, we are sure we can help you find one in your price budget. We guarantee we'll find a perfect party rentals for your special occasion. Our team of experts has perfected the art of setting up party rentals of all kinds all over the Cypress area.
What are you waiting for? Order Now to reserve your party rental for your next school party or event!
Why Choose Top Choice Party Rentals for your Next Party Rental In Cypress
At Top Choice Party Rentals, you can find all of your party rental essentials all at the click of a button. We have delivered party rentals to families and companies all over the Cypress area for all kinds of events including school festivals, church events, and even backyard parties! Top Choice Party Rentals has a outstanding inventory of bounce house rentals, inflatable obstacle course rentals, yard and carnival game rentals, photo booth rentals, and even concession machine rentals that ready and waiting for your party rental reservation.

In our business, we deal with families in Cypress like you who are wanting to pull off the perfect event. We understand the effort that goes into planning and hosting these events and we have made it super easier for you to reserve all of your party rentals. Once you have had a chance to browse our selection, simply follow our online ordering process and we will be in touch to confirm your reservation!
100ft Ultimate Multi Colored Obstacle Course
Are you ready for an exciting day of inflatable fun in Cypress? Top Choice Party Rentals has an awesome 100ft Inflatable Obstacle Course ready for your next party rentals reservation!

This dual lane 100ft Ultimate Multi Colored Obstacle Course includes a 16ft high rock wall and slide, horizontal log lam, tunnels, and vertical obstacle poles to complete the ultimate challenge. Your guests will have a blast bursting through each obstacle and racing their friends for the title. It's sure to be a crowd pleaser at any event in Cypress!

There is no better way to build teamwork, camaraderie, and friendships than a few rounds in Top Choice Party Rentals's obstacle course rentals. Our inflatable party rentals are made out of tough-to-rip vinyl yet soft enough for even your youngest jumper!

Check out our entire inventory of party rentals and get your reservation started today!
https://www.youtube.com/embed/H2dHL5iY8mc
SIMPLE ONLINE BOOKING IN Cypress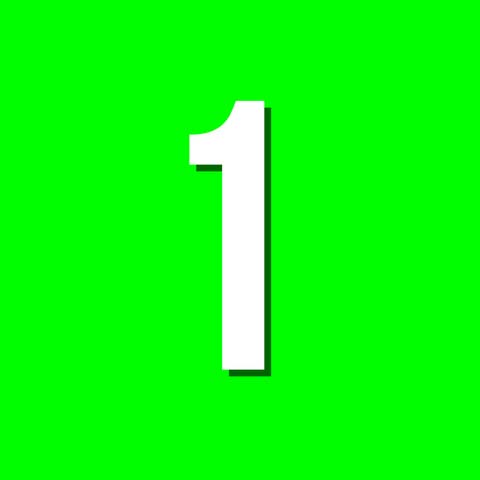 Easy Scheduling
Select a date and time to see what is available.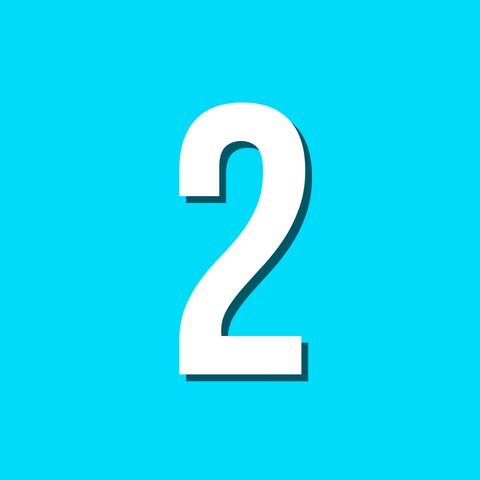 Awesome Products
Choose the rentals you would like and add them to your cart.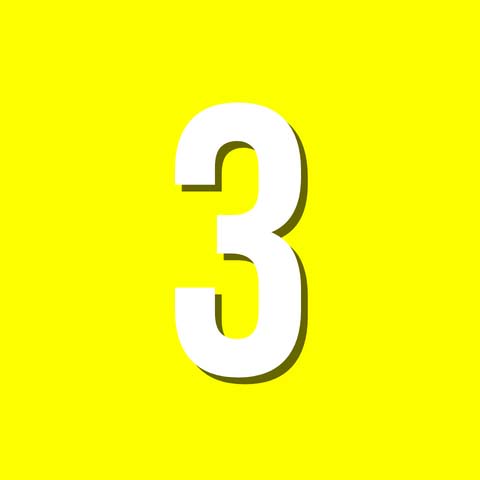 Fast Check Out
Checkout and enter your event information so we can ensure the best service possible!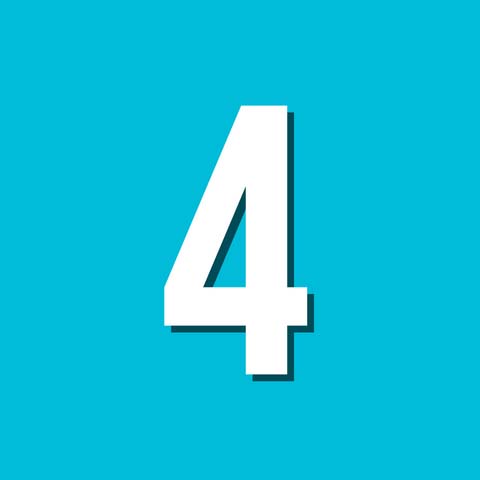 We Deliver!
We will deliver and pick up at the time stated on the contract!
RENTALS FOR EVERY TYPE OF EVENT
School Festivals
Birthday Parties
Backyard Barbecues
Church Carnivals
Company Picnics
Many More!
WHY CHOOSE TOP CHOICE PARTY RENTALS?
All equipment is high quality, clean, and sanitized
Great customer service that works with you
State inspected and insured
Professional delivery and setup
The Top Choice for Party Rentals For Events in Cypress
Top Choice Party Rentals is proud to serve Cypress and the North West Houston Area! We pride ourselves in the quality of our party rentals, inflatable bounce houses, and water slide rentals. We deliver all 7 days a week for your convenience and our easy online schedule and checkout process make renting a bouncer for your kid's birthday the easiest ever! Just imagine the look on your children's faces when they come home to their surprise birthday party and see the amazing Dinosaur Bounce House set up and ready to play all day with their friends. You might just win the parent of the year award and all you had to do was order it from your phone! Add more to the fun with the family's favorite Giant Jenga Game!

Don't worry parents, Top Choice Party Rentals has you covered. You order the bounce houses and tables and chairs for your guests, add some cold beverages, and we'll deliver and set up exactly when you want us to. Best of all, you get all the credit!
Do You Deliver Party Rentals In Cypress?
The answer is YES! Top Choice Party Rentals is the #1 supplier in North West Houston for Inflatable Party Rentals such as Combo Bounce Houses With Slides, Inflatable Dry Slides, Inflatable Water Slides, Photo Booths, Obstacle Courses, Inflatable Games, Game Rentals, Tables and Chairs, and much more! Your won't be disappointed with your party rental when you reserve your next party rental with Top Choice Party Rentals!

Top Choice Party Rentals provides the best quality, 1st class party rental equipment in Texas that will more than exceed your expectations. We are a family owned and operated company and our number one goal is to offer the superior customer service. We pride ourselves on being on time and professional, full service delivery. Online ordering has never been easier with the "Book NOW" button at the top of every page.
Our Service Area
Proud to Serve The Following Areas:

If your party or event is beyond that radius, just let us know! We may be able to make special accommodations to suit your event.
NOTE: Fees may vary depending on how far you are outside our service area.
https://www.google.com/maps/embed?pb=!1m18!1m12!1m3!1d110610.39283987517!2d-95.6972863!3d29.962907450000003!2m3!1f0!2f0!3f0!3m2!1i1024!2i768!4f13.1!3m3!1m2!1s0x8640d5b99bebb619%3A0xe28b28c8077c64c7!2sCypress%2C%20TX!5e0!3m2!1sen!2sus!4v1673283648290!5m2!1sen!2sus
Customers Who Reserve Party Rentals In Cypress Also View:

Bounce House Combo Rentals
Do you need an awesome inflatable fun for your next party or event? Our selection of Bounce House with Slide Combo Rentals will bring lasting excitement to your guests as they slide and bounce the day away!

Inflatable Game Rentals
Are you ready to satisfy event the hardest to please guests? Check out our selection of Inflatable Games and to see if your guests are up for the challenge. Inflatable Games are even fun for adults!

Water Slide Rentals
When summer comes and you need relief from the blazing hot Texas heat, reserve a Water Slide Rental and have some backyard fun! Water Slide Rentals are also great for festivals, carnivals, and birthday parties!
What Our Customers Say About Top Choice Party Rentals
Are you looking for a company that provides quality party Rentals? Well you have come to the right place. Top Choice Party Rentals is a guaranteed hit! We have been providing fun party rentals for Cypress and its surrounding areas. We specialize in party rentals for events such as but not limited to: backyard parties, school festivals, birthday parties, church carnivals, and high schools.
Our Partners
Small local businesses are very near and dear to our hearts here at Top Choice Party Rentals. We fully understand the amount of work and sacrifice it takes to own and operate a small local business because we are living it ourselves. We'd like to take this opportunity to refer you to some of the businesses that take as much pride in customer service and quality as we do.


YARDS WITH CARDS
Whether you need a front yard birthday sign or one for an anniversary or graduation, Yards With Cards can make the occasion one to remember!