Your Top Choice for Water Slide Rentals
in And Around Tomball
Free Inflatable Rentals Delivery Within A 10-Mile Radius
Book Online Now
Your Top Choice for Water Slide Rentals In And Around Tomball
Free Inflatable Rentals Delivery Within A 10-Mile Radius

  Inflatable Water Slides

Displayed Pricing = Up to 6 hours rentals

7-10 Hours = Just 10% more per hour

GREAT VALUE = Overnight only 25% more

BEST VALUE = 50% OFF the Second Day Rental (until 5 pm)

Featured Inflatable Water Slide Rental In Tomball
18' High Tsunami Falls Water Slide
Prepare for an exhilarating plunge into pure joy with the Tsunami Falls Water Slide from Top Choice Party Rentals. This thrilling masterpiece will unleash an ocean of excitement, with its towering height. Feel the rush as you zoom down the slippery slope, carried away by the refreshing embrace of cascading water.

The Tsunami Falls Water Slide promises an unforgettable adventure, where laughter and screams of delight mingle in the air. Let the waves of excitement wash over you as you slide into a world of wet and wild fun, creating cherished memories that will make your heart race with joy.
Why Choose Top Choice Party Rentals for your Next Water Slide Rentals in Tomball
We are a family-owned business and take great pride in our superior customer service and outstanding selection of water slide rentals. All of our water slide rentals are inspected, cleaned and sanitized between each use for your children's safety. We take great pride in offering a high-grade selection of water slide rentals for your Tomball celebration or event. We don't use old and worn out equipment that is poorly maintained. All of our units are thoroughly examined and rental-ready for the next use. Our customers rave about Top Choice Party Rentals and our selection of water slide rentals because they understand they can count on us to provide quality water slide rentals with on-time delivery.

Inflatable water slides for adults and children provide an activity that keeps your entire crowd entertained. When you browse our water slide rentals, you will see inflatable water slides in many different colors and sizes. You will also see combo units that combine the fun of a bounce house with water slide attachment.

Top Choice Party Rentals has water slides for kids of all ages. From toddlers to you adults and even for those who are only kids at heart. From 15-20 feet in height, there is something for everyone. For younger riders, our combination bounce house with water slide items are the perfect option. With large bounce areas, they are always a hit. They also have slides that are not quite as tall or intimidating, but will still give everyone a rush as the wind whips through their hair before they splash down. To create the ultimate party experience, why not rent a water slide for adults and a combo bounce house with water slide for the younger guests?

Water slide rentals are the ultimate centerpiece attraction at any event in Tomball and will make a huge impression on even your hard-to-please guests. Just add kids and water for an awesome wet & wild summer celebration. You won't be disappointed with your choice to rent an inflatable water slide rental from Top Choice Party Rentals. And don't forget to check out our complete rental inventory to add a fun inflatable game to your rental!

From backyard parties to school, church, and corporate events in Tomball, we continue to work with people looking to have a great day full of fun. We also work with summer camps and daycares to provide a way to have the kids laughing all day. We look forward to helping you create a memorable wet and wild experience for your next event!
Tomball Featured Water Slide
18' High Blocks Water Slide
Dive into a world of adventure with the Blocks Water Slide from Top Choice Party Rentals. Standing 18 feet tall, this 36-foot long masterpiece is sure to ignite the imagination of every thrill-seeker. Brace yourself for an adrenaline-fueled journey as you slide down the slick surface and make a splash at the end. The vibrant colors and towering presence of the Blocks Water Slide create an awe-inspiring spectacle that will leave both children and adults captivated.

Let the excitement wash over you as you embark on a wild and unforgettable aquatic adventure, making memories that will last a lifetime.
Book Our Blocks Water Slide Now

Super Fun Wet & Wild Water Slide Rentals
Are you ready for a fun-filled day of wet and wild fun? Top Choice Party Rentals is ready to deliver your inflatable water slide rental for your next party or event!

Our fantastic inflatable water slide rental selection comes in many different options, depending on your guest list. For larger parties in Tomball, we suggest our 20-foot tall Raging Rapids Double Water Slide with Splash Pools. This huge water slide rental will keep your guests from standing in long lines while they wait for their turn.

If you are planning a smaller backyard party, check out our 15-foot tall Hypercolor Water Slide with a Pool. It may be a little smaller, but it's packed with lots of fun for a casual gathering.
https://www.youtube.com/embed/LsJVveFZbyY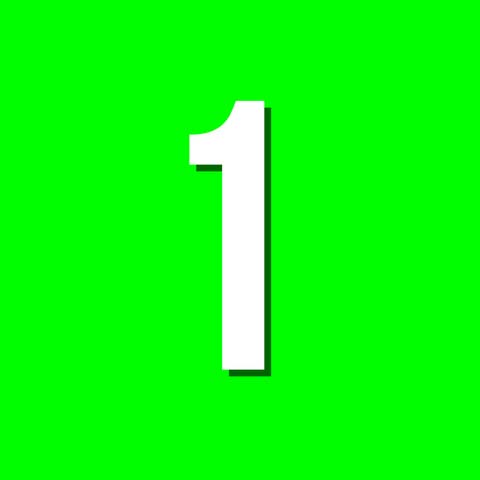 Easy Scheduling
Select a date and time to see what is available.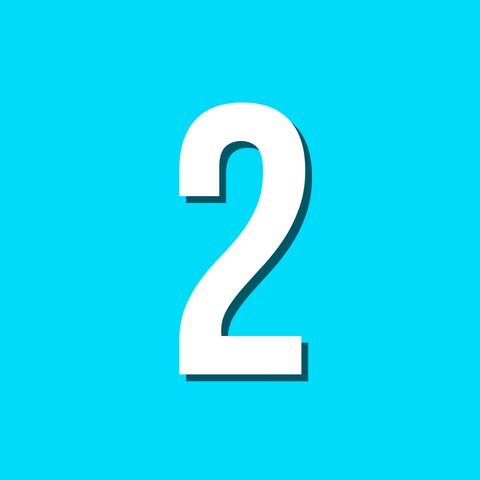 Awesome Products
Choose the rentals you would like and add them to your cart.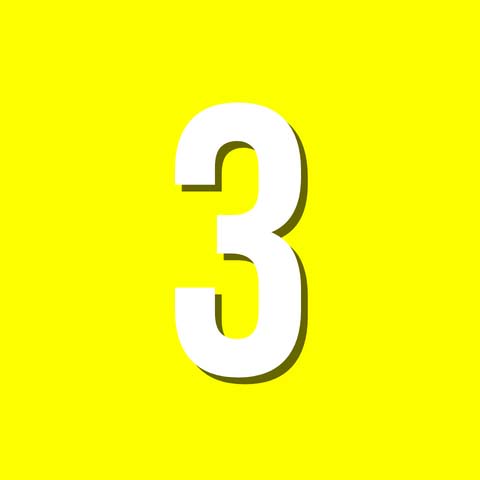 Fast Check Out
Checkout and enter your event information so we can ensure the best service possible!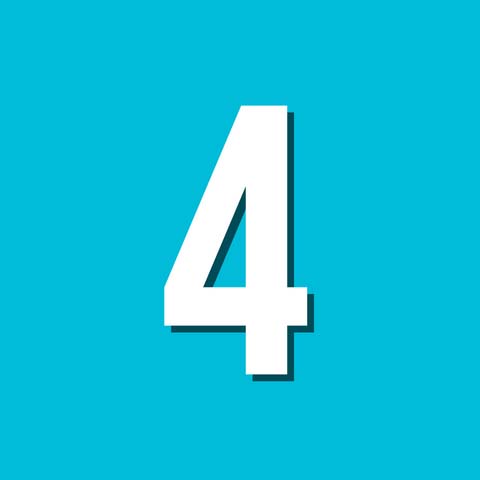 We Deliver!
We will deliver and pick up at the time stated on the contract!
RENTALS FOR EVERY TYPE OF EVENT
School Festivals
Birthday Parties
Backyard Barbecues
Church Carnivals
Company Picnics
Many More!
WHY CHOOSE TOP CHOICE PARTY RENTALS?
All equipment is high quality, clean, and sanitized
Great customer service that works with you
State inspected and insured
Professional delivery and setup
Your Top Choice for Water Slide Rentals For Every Event In Tomball
Top Choice Party Rentals is not just a name–it's a testament to our dedication to ensuring your events are unforgettable. As the leading provider in Tomball, we've set the gold standard in the industry for inflatable water slide rentals. Our commitment goes beyond just providing equipment, it's about crafting experiences, igniting laughter, and creating memories that last a lifetime.

When you think of water slide rentals, the first thing that comes to mind is probably the sheer joy and excitement they bring. But with Top Choice, it's also about the assurance of quality, safety, and a seamless rental experience. Every inflatable water slide we offer is a product of meticulous design, rigorous testing, and a passion for fun.

Our inflatable water slide rentals are the gateway to a world of water park fun and excitement. Whether it's a child's birthday party, a community event, or a sunny day in Tomball that calls for some wet and wild fun, our water slide rentals are perfect for any occasion. And they add a colorful touch to your event that will cater to any age.

But why choose Top Choice for your water slide rental needs? It's simple. We understand the nuances of hosting an event. The anticipation, the planning, and the desire to make everything perfect. That's why we've streamlined our online booking process, ensuring you can reserve your desired inflatable with just a few clicks. And with our prompt delivery and setup, all you need to do is watch as we transform your venue into a fun-filled paradise.

Moreover, our commitment to the Tomball community is unwavering. We're not just a business–we're a part of the North West Houston Area family. Our inflatable water slide rentals have graced countless events, bringing joy to kids and adults alike. And with every slide, bounce, and splash, we're reminded of why we do what we do.

Choosing Top Choice Party Rentals for your inflatable water slide rental ensure you're investing in an unforgettable experience that will be remembered for years to come. So, the next time you're looking to add a splash of excitement to your event, remember that Top Choice Party Rentals is just a click away.

Be sure to also check out other party rentals, like table and chair rentals or concession rentals. We delivery the fun, and you get all the credit!
Do You Deliver Water Slide Rentals Near Me In Tomball?
The answer is YES! Top Choice Party Rentals is the #1 supplier in Tomball of Inflatable Party Rentals such as Combo Bounce Houses With Slides, Inflatable Dry Slides, Inflatable Water Slides, Photo Booths, Obstacle Courses, Inflatable Games, Game Rentals, Tables and Chairs, and much more! Your won't be disappointed with your party rental when you reserve your next party rental with us, Top Choice Party Rentals!

Top Choice Party Rentals provides the best quality, 1st class party rental equipment in Tomball that will more than exceed your expectations. We are a family owned and operated company and our number one goal is to offer the superior customer service. We pride ourselves on being on time and professional, full service delivery. Online ordering has never been easier with the "Book NOW" button at the top of every page.

Looking for a guaranteed hit for your next family event? Look no further! Top Choice Party Rentals has got you covered! From Cypress to Hockley, Katy to Spring, and all the way to Tomball. As the leading supplier of inflatable party rentals in North West Houston, we are dedicated to bringing the excitement to your doorstep. Whether you're hosting a backyard party, corporate event, or family gathering, our extensive selection of bounce houses, water slides, inflatable obstacle course, and more, will ensure an unforgettable experience.
Our Service Area
Proud to Serve The Following Areas:

If your party or event is beyond that radius, just let us know! We may be able to make special accommodations to suit your event.
NOTE: Fees may vary depending on how far you are outside our service area.
https://www.google.com/maps/embed?pb=!1m18!1m12!1m3!1d55229.51399716039!2d-95.66163702054011!3d30.09863590668307!2m3!1f0!2f0!3f0!3m2!1i1024!2i768!4f13.1!3m3!1m2!1s0x8640cd9b23065c93%3A0xef63d4775526b925!2sTomball%2C%20TX!5e0!3m2!1sen!2sus!4v1673283661994!5m2!1sen!2sus
Customers Who Reserve Water Slide Rentals Also View:

Obstacle Course Rentals
Planning the party entertainment can be a daunting task. Check out our selection of inflatable obstacle course rentals and show your guests what a good time really looks like!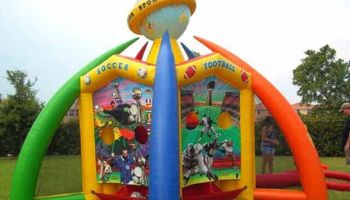 Inflatable Game Rentals
Are you ready to satisfy event the hardest to please guests? Check out our selection of Inflatable Games and to see if your guests are up for the challenge. Inflatable Games are even fun for adults!

Picnic Table Rentals
If you are planning an event, you are sure to need extra seating. Top Choice Party Rentals has a selection of table and chair rentals available. Our selection includes tables and chairs for the kids!
Safety & Quality: Our Top Priorities at Top Choice Party Rentals
At Top Choice Party Rentals, every splash, every laugh, and every moment of joy is built upon a foundation of safety and unparalleled quality in every inflatable water slide rental. We believe that the true essence of a memorable Tomball event lies not just in the fun it offers but also in the peace of mind it brings.

Safety First, Always
Our commitment to safety is unwavering. Every inflatable water slide in our vast collection undergoes rigorous quality checks and regular maintenance. We ensure they meet the highest safety standards set in the industry. Our team of experts is trained to spot even the minutest of issues, ensuring that every water slide rental is not just fun, but also safe.

Quality You Can Trust
At Top Choice, quality isn't just a buzzword–it's a promise. It's a commitment we make to every parent, every event organizer, and every child eager to dive into a world of aquatic fun with our inflatable water slide rental. Our inflatables are crafted from high-grade materials, designed to withstand the test of time and the boundless energy of excited party-goers.

Innovation at its Best
Beyond safety and quality, we pride ourselves on being at the forefront of innovation in the water slide rentals industry. Our range of water slides is a testament to our dedication to offering unique, vibrant, and exhilarating experiences. From towering slides that promise an adrenaline rush to themed inflatables that transport kids to fantastical worlds, our collection is diverse, catering to all age groups and preferences.

A Seamless Experience
Vibrant as our slides are, our service is rooted in reliability and trustworthiness. From the moment you browse our website to the time our team sets up the slide at your venue in Tomball, we aim for a seamless inflatable water slide rental experience. Our online booking system is intuitive, our delivery punctual, and our setup process efficient. We respect your time and ensure that every interaction with us is smooth and hassle-free.

Community and Environment
Being a part of the Tomball community, we recognize our responsibility towards the environment and society. Our inflatables are eco-friendly, and we continuously strive to reduce our carbon footprint. We also actively participate in community events, ensuring that fun and joy are accessible to all through our water slide rentals.

The Top Choice Difference For Water Slide Rentals
What truly sets us apart is the love and passion we pour into what we do. We're not just a rental service; we're curators of joy, architects of memorable moments, and champions of fun in the inflatable water slide rental domain. Our customers' testimonials and the smiles we witness at every event are a testament to our dedication.

When you choose Top Choice Party Rentals, you're not just opting for a water slide; you're investing in an experience. An experience marked by safety, quality, and an unwavering commitment to ensuring your event is nothing short of spectacular. Dive into fun, with the assurance of Top Choice quality, and let the waves of excitement wash over you.
What Our Customers Say About Top Choice Party Rentals
Frequently Asked Questions About Water Slide Rentals
Does the price include set up and delivery?
For areas inside Top Choice's 10-mile free delivery zone, absolutely! Areas outside of our free delivery zone are subject to delivery fees. Taxes and fees may apply.
Do you require a deposit?
Yes all orders require a $20 Credit Card deposit. The are fully refundable if you cancel your order.
Does the standard rental time include your set up time?
No. We arrive early to set up so you get the entire rental time to play.
What if we need to cancel?
We understand that things happen. We offer a truly no-hassle cancelation policy. If you need to cancel and we've not yet made delivery, for whatever reason, we will refund your deposit in full.
What about parks? Do parks have electricity?
We love setting up at parks but most parks do NOT have electricity. If you want to set up at a park, you either must ensure the park has electricity available for the spot you rented, provide a generator or rent a generator from us. We rent generators at a reasonable cost. Also, parks are based on reservations, so get with your local parks department to follow the proper process.